MD PR Strategy
There is a new document outlining the Multiple District Public Relations strategy for 2015-16. More...
Nepal Earthquake Appeal
Read a letter from PID Naresh Aggarwal - 2nd Vice President candidate. More...
Information Day
Notes from the 12th April. More...
One Shot, One Life
Lion Brigid Hendy has adopted the LCI measles vaccination programme as the DG Partner Charity. More...
Windsor Boys School Leos
Congratulations to Windsor Lions on the formation and sponsorship of the "The Windsor Boys School" Leo Club.
Your Club, Your Way
Download summary notes from PDG David Merchant's Convention workshop:
Cabinet positions
DG Elect Alan is starting the process of forming a Cabinet for 2015/16 More...
2013-14 Expenditure analysis
See what the District spent money on last year. More...
What's on
May

2015

Venue

Time/Details

Sat 30th

Yateley Charter Dinner

DG attending

Sun 31st

Blackmore Vale Charter Lunch

DG attending

June

2015

Venue

Time/Details

Sun 7th

Hart Charter Lunch

12:15 for 1pm

Sat 20th

Reading 50th Charter Dinner

7 for 7:30pm DG attending

Sun 21st

Father's Day

Fri 26th

98th International Convention

Honolulu, Hawaii

5 days

July

2015

Venue

Time/Details

Sat 18th

District Handover

7pm

August

2015

Venue

Time/Details

Mon 31st

Summer Holiday

September

2015

Venue

Time/Details

Sat 19th

Gillingham Mere and Shaftesbury Charter Dinner

Sat 26th

Ringwood and Fordingbridge Charter Dinner

Canford Magna Golf Club

October

2015

Venue

Time/Details

Sun 4th

Maidenhead Charter Lunch

Sat 10th

Salisbury and District Charter Dinner

DG attending

Sun 18th

Bradford on Avon Charter Lunch

November

2015

Venue

Time/Details

Sun 8th

Remembrance Sunday

Sat 14th

Hayling Island Charter Dinner

DG attending

Sat 21st

Wimborne and Ferndown Charter Dinner

DG attending

Mon 30th

St Andrew's Day

December

2015

Venue

Time/Details

Fri 25th

Christmas Day

Mon 28th

Bank Holiday in lieu of Boxing Day

January

2016

Venue

Time/Details

Fri 1st

New Year's Day

February

2016

Venue

Time/Details

Sun 14th

Valentine's Day

March

2016

Venue

Time/Details

Tue 1st

St David's Day

Sun 6th

Mothering Sunday

Thu 17th

St Patrick's Day

Fri 25th

Good Friday

Mon 28th

Easter Monday

April

2016

Venue

Time/Details

Sat 23rd

St George's Day

May

2016

Venue

Time/Details

Mon 2nd

May Day

Fri 6th

Eastbourne

Weekend

April

2017

Venue

Time/Details

Fri 21st

Weekend

The above dates may change without warning
District Newsletter
Download the latest District Newsletter...
DG Team Survey
A synopsis of the results More...
Membership
Download a membership application form for clubs. More...
District Directory
If you wish to download the District Directory, follow this link and then click on the Members tab and log-in. More...
Monthly mailing
The District Secretary monthly mailing has been replaced with a page of links where you may download relevant PDF files. More...
Passwords

2015 Cabinet Officers and Club Officers may obtain a user name and set their passwords or existing users may reset their passwords via this link: Password reset
PID Phil Nathan
Follow Lion Phil's International 2nd Vice President campaign on his website. More...
One Shot, One Life Measles Initiative fundraiser
23rd May. Sorry, this event has been cancelled due to unforeseen circumstances

Nepal
Lions Clubs have been quick to send aid to Nepal. Please consider donating to the appeal for funds - More...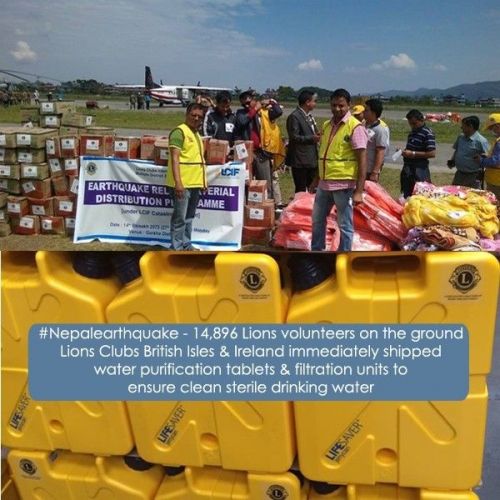 District Convention 2015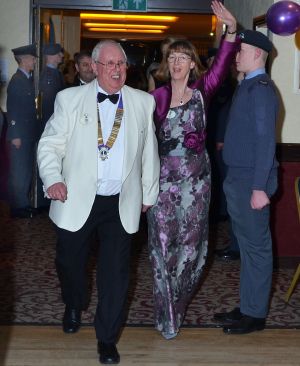 The Golden Convention (50th) on the 21st of March in sunny Bournemouth was a huge success!
The weekend began in fine style with the opening flag ceremony outside the Wessex Hotel on Friday (20th) afternoon.
Host Night was themed a day at the seaside with many Lions and partners joining in the fancy dress fun.

On Saturday, the morning session included nominations for next year's District Governor, 1st Vice District Governor and 2nd Vice District Governor with the result that Lion Alan Chapman of Warminster Lions Club will be DG for 2015/16. Resolutions were proposed, reports considered and debated and special awards presented including the Young Ambassador Award given to Jenna Volpert for her outstanding achievements in community service work in Jersey.
Listen to Mr Baxter-Smith's keynote speech about prostate cancer screening.

There were 8 break-out workshops this year and a new innovation saw 6 clubs give informal 5 minute talks about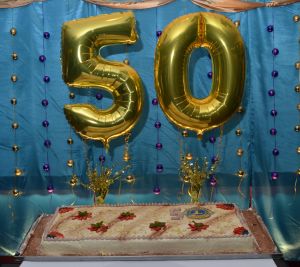 successful projects in their local areas.
The Saturday evening Banquet and Ball was a celebration of 50 years of District 105D - we even had a giant cake!
For the Flag Ceremony picture gallery Click Here

For the Host Night picture gallery Click Here
For the Exhibition picture gallery Click Here
For the Business Meeting gallery Click Here
For the DG's Reception and Banquet
& Ball picture gallery Click Here