New LCI log-in
LCI have launched a new 'Universal log-in system'. Your old LCI log-in won't work so you will need to Register. Here's how...
Message from the DG
Read DG Ken's message and also read about the partner charity supported by Lion Jean.
How do I log-in?
2018/19 Cabinet Officers and Club Officers may obtain a user-name/password via this link: Password reset
GDPR for clubs
Many clubs continue to be confused by various advice given recently so I have created a simple one-page practical list of what your club needs to do. Note that you do not need to seek consent from members nor volunteer helpers when you record their personal details. Tom Sayers - District Webmaster More...
Moving Clubs Forward
Summary of the main points discussed at the recent Seminar held in Southampton. More...
Ideas anyone?
PRO Richard Keeley has started a Lions District 105D Ideas Group on Facebook to discuss and share good ideas for Lions Clubs publicity, events and projects. Why not join in? More...
DBS
Full details of the Disclosure & Barring Service application procedure. More...
Becoming a Lion
An Introduction to what it means to be a Lion by Peter Tabb - download the PDF booklet

Facebook feed
What's on
February

2020

Venue

Time/Details

Sun 2nd

10:30am

Fri 14th

Valentine's Day

Fri 21st

Weekend

March

2020

Venue

Time/Details

Sun 1st

St David's Day

Tue 17th

St Patrick's Day

Fri 20th

DoubleTree by Hilton Hotel Swindon; Lydiard Fields; Great Western Way; Swindon SN5 8UZ

TBA

Sat 21st

DoubleTree by Hilton Hotel Swindon; Lydiard Fields; Great Western Way; Swindon SN5 8UZ

Weekend

Sun 22nd

Mothering Sunday

April

2020

Venue

Time/Details

Fri 10th

Good Friday

Mon 13th

Easter Monday

Thu 23rd

St George's Day

May

2020

Venue

Time/Details

Fri 1st

Council of Governors meeting

Sat 2nd

1st to 3rd

Fri 8th

May Day and VE Day celebrations

Moved from Monday 4th

Sun 17th

10:30am

Mon 25th

Spring Holiday

June

2020

Venue

Time/Details

T.B.C.

Sun 21st

Father's Day

Fri 26th

Singapore

Weekend+

August

2020

Venue

Time/Details

Mon 31st

Summer Holiday

October

2020

Venue

Time/Details

Sat 31st

Halloween

November

2020

Venue

Time/Details

Sun 8th

Remembrance Sunday

Mon 30th

St Andrew's Day

December

2020

Venue

Time/Details

Fri 25th

Christmas Day

Sat 26th

Boxing Day

Mon 28th

Bank Holiday in lieu of Boxing Day

June

2021

Venue

Time/Details

Fri 25th

Montreal; Canada

Weekend+

July

2022

Venue

Time/Details

Fri 1st

New Delhi

Weekend+

The above dates may change without warning
PR News
Latest PR news for clubs. More...
Your Club, Your Way
Download summary notes from PDG David Merchant's Convention workshop:
District Directory
If you wish to download the District Directory, follow this link and then click on the Members tab and log-in. More...
Passwords
2018/19 Cabinet Officers and Club Officers may obtain a user name and set their passwords or existing users may reset their passwords via this link: Password reset
Membership
Download a membership application form for clubs. More...
Monthly mailing
The District Secretary monthly mailing has been replaced with a page of links where you may download relevant PDF files. More...
District 105SC website and email
The new District 105SC website is now live. It is a totally new design and content is being transferred/added at present. www.lions105sc.org.uk

If you are a District Officer you will be able to log-in to the new website using your existing username and password. Your email address will be in the form: forename.surname@lions105sc.org.uk and any generic addresses will be the same but with the 105d changed to 105sc.

District Startover 2019
Sunday 14th July 2019
White Horse Country Park, Coach Road, Westbury, Wiltshire BA13 4LY

On behalf of District Governor Ken Staniforth and District Governor Elect Jarvis MacDonald you are invited to this year's District Startover.
This is our annual chance to acknowledge the contributions of the current District Officers but this year, instead of a "Handover" we are having a "Startover" as we morph into District 105SC. We will welcome the incoming 2019-2020 District Officers, including the Zone Chairs who have once again been elected by all the Clubs in District 105SC for the forthcoming year. Book now...
Lions provide relief after cyclone Idai hits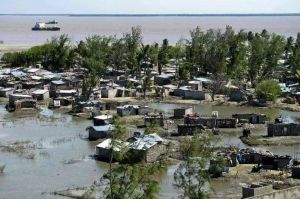 We have recently received many inquiries from Lion leaders with genuine concern for the victims of Cyclone Idai in Mozambique, Malawi, and Zimbabwe. More...

26 March 2019
District Convention 2019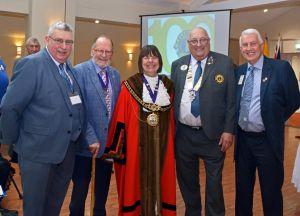 The 54th Annual Convention in Weymouth 22nd-24th March 2019 was a great success - the full report and photos can be viewed here.
District 105SC Extraordinary Convention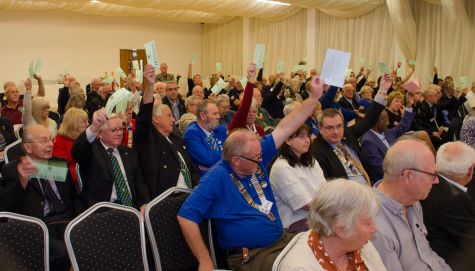 At the end of September members of over 40 Lions Clubs throughout the south of England met up at the Stones Hotel near Salisbury to discuss arrangements for the smooth transition to the new Lions District 105SC.
All Lions Clubs Districts throughout the British Isles are being reorganised to meet Lions Clubs International membership criteria. These district changes will take effect from July 2019.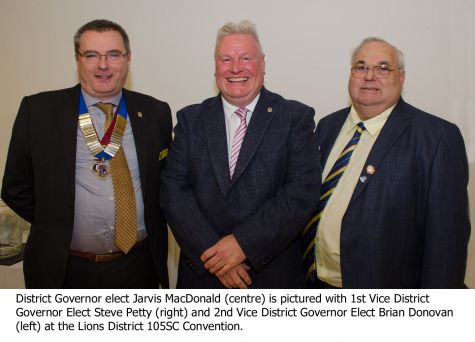 To start these changes in the South Central segment of England, Lions delegates voted in the new district constitution, subscription details and elected the new District Governor Team for 2019/2020.
Voted in unanimously as the forthcoming District Governor of District 105SC was Jarvis MacDonald from Westbury Lions Club. Jarvis has served as President of Westbury Lions Club, Zone Chairman and 2nd Vice District Governor of Lions District 105D.
Voted in as 1st Vice District Governor was Steve Petty of Calne Lions Club. Steve has served in a number of roles in his club as well as bringing the wealth of his experience as a past District Governor of District 105W.
The role of Second Vice District Governor was taken up by Brian Donovan of Abingdon Lions Club. Brian is currently Club Secretary of Abingdon Lions and Zone Chairman.
These three enthusiastic and committed Lions will lead the new District 105SC in it's first year and the Lions of the current District 105D look forward to supporting them.
Richard Keeley - District PRO
District Handover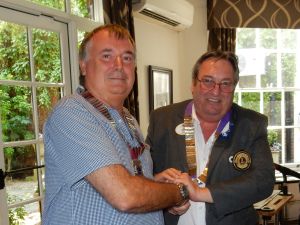 District Handover at the White Hart Hotel, Salisbury on Sunday 8th July was a very jolly affair as you will see from the photos in the gallery.
District Governor 2018-2019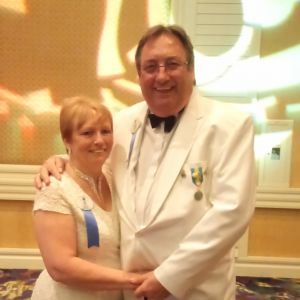 As of the 1st of July we have a new District Governor, Lion Ken Staniforth of Salisbury Lions Club, seen here at International Convention in Las Vegas at the DGE Banquet with his partner Lion Jean Lock, also of Salisbury Lions Club.
Council of Governors Chairman 2018-19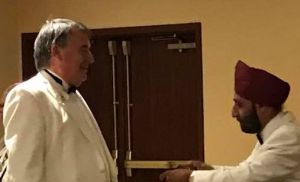 Lion Peter Burnett at International Convention in Las Vegas receiving the Council Chair chain from 2017-18 CC PDG Balvinder Sokhi MBE.
International Director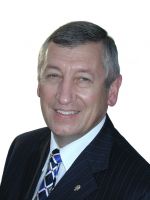 We have a new International Director from the UK - PCC Geoff Leeder of Luton Lions. Congratulations Geoff.
New International President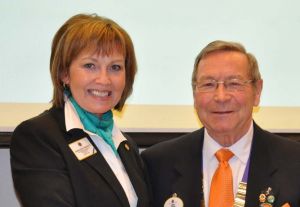 Congratulations to our new International President for 2018-19, PID Gudrun Yngvadottir from Iceland, the first female International President. Gudrun is seen here with PDG Roger Munday when she was his International Guest at our District Convention in 2013 - "The Wessex Adventure" at Beaumont House, Old Windsor.
PDG Roger knows how to spot a winner!
MD and District Peace Poster winner 2018-19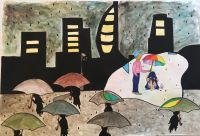 The winner of this year's MD and District Peace Poster competition was Jemma, age 13 from The Petersfield School sponsored by the Lions Club of Petersfield. Her quote on the poster "Kindness matters wherever you are".