DG Partner charity 2018/19 - Kids Cancer Charity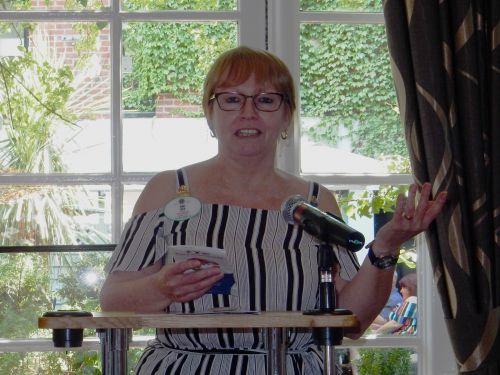 As a Mum of 3, Grandmother to 7 and having spent over 10 years working on the children's ward at Salisbury District Hospital, it would appear that my charity would inevitably involve children. It is ironic that the fifth pillar of Service recently introduced by Lions Clubs International is Children with Cancer.
Kids Cancer Charity was established as Christian Lewis Trust in 1989 and works alongside medical professionals and other support agencies to improve the quality of life for children affected by a cancer illness. From Play Therapy to Befriending to 'one to one' bereavement and pre-bereavement support for children/teenagers and their families. It also runs support groups.

Kids Cancer Charity is probably known for its Holiday Programme, working with partner organisations both in the UK and abroad enabling them to offer:
UK: Luxury static caravans on specially chosen sites situated in Wales.
Disneyland Paris: 3 day visit for a family with an ill child to include on-site Disney Accommodation and Theme Park passes.
Disney World Florida: A tailor made package to include the possibility in the world renowned 'Give Kids The World Village, Theme Park passes and a stay at the charity's own luxury villa.
I hope that because of the generosity of my Fellow Lions during DG Ken's year, we will be able to make a big difference to the families and children in our District suffering with cancer.
Thank You
Lion Jean Lock
Salisbury Lions Club
In recent years the outstanding totals below have been raised for the DG Partner Charity.