2013-2014 Accounts:
District 105D Administration and Charitable Trust can be viewed below.

Administration Account

Final Account 2013-2014 here
Charitable Trust Account
Expenditure Analysis
I appreciate that some have expressed concern at increasing costs of membership so please find analysis of expenditure for 2013-2014.
The Finance Committee continue to monitor budgets and recommend cost savings where possible.
2013-2014
Income: £16,386
Expenditure: £10,915
Balance: £ 5,471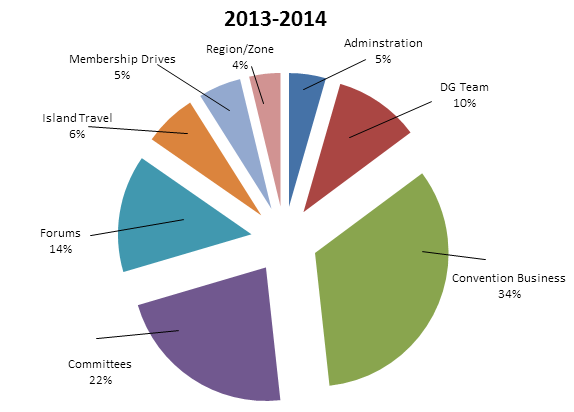 Linda Picton
District Treasurer