Message from the District Governor
Welcome to the Lions Clubs International District 105D website for 2017/2018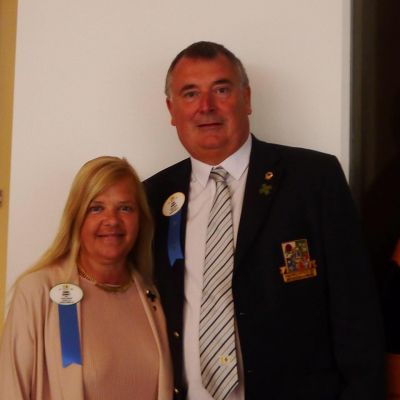 I would like to thank you all for giving me the opportunity to represent District 105d this year as your District Governor. It really is a huge honour and one which Debbie and I are both really looking forward to.
Lions Clubs International is now entering its Second Century of Service. We need to look ahead and modernise if we are going to attract and retain members so that we are able to carry on and expand the amazing service we have provided during the first century.
Our unique selling point is also our motto "We Serve". There are increasing numbers of charities out there who are trying to raise money for very deserving causes, but if we just try to be another one of them, we will become increasingly invisible. We need to do what we do best, get out there serving our communities whether itís by holding a prostate testing event, a diabetes screening event, doing a litter pick or hosting a lunch for the elderly etc. etc. We need to make sure that we are visible when we take part in such activities, we need to always wear our uniforms, we need to have our pull up banners with us whenever we can and we need to always have membership information available.
Most clubs now have excellent websites and Facebook pages, please make it a priority to create one if you do not have one or other yet and to keep them up to date. If we are to attract new members we need to acknowledge that the first thing a potential member will do is "Google" your club. If they do not find anything or find out of date information, you have lost that potential member.
My emphasis this year will be for clubs to have fun & to look at themselves and whether they are fit for purpose. During meetings I want members to ask themselves "If this was my first visit would I join this club". I predict that 50% of members would say no, if that is the case, please try and change.
Lions is our hobby and we are supposed to enjoy our hobbies, ask yourselves do you we need two meetings a month or could we make one a social? All clubs need an active social life to keep your members interested.
I hope that you all have a great year and that Debbie and I get to meet you at some point during the year.
Finally on behalf of all the people your club has helped in the past, and will help in the future, I would like to say a big THANK YOU.
Peter Burnett
District Governor 105D