News
25th December 2014
Weymouth Christmas Day Swim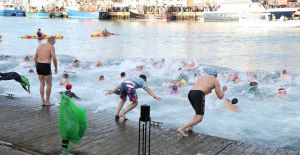 Weymouth & Portland Lions Club Christmas Day swim across the harbour was the best ever in all respects with 278 swimmers raising a record £11,250 for many national & local charities and good causes. Most notable was SUDEP (Sudden Unexpected Death in Epilepsy) by raising £2,200, Mind £959, Southampton Paediatric ICU £565, RNLI £860, Cancer Research UK £ 508 and Water Aid £490. Some 27 swimmers came from places outside of Dorset as far afield as Edinburgh, Truro, London and Liverpool to name but a few.
The swim was started by the Mayor, Councillor Kate Wheller, assisted by Widow Twankey and Wishee Washee currently appearing at the Pavilion in Aladdin.
Weymouth & Portland Lions spokesman Norman Apps said "From a Lions point of view we are delighted that so many people turned out on Christmas morning to not only take part but come to watch what has become a very big event, not only for the Lions but also for Weymouth. Everyone was in a very pleasant mood and the atmosphere was wonderful. We in Lions enjoy holding this event because it is what we do 'Serving the Community'. We understand that many of those raising funds have yet more to collect and the final figure could be much higher than the £11,250 indicated on the sponsor forms''.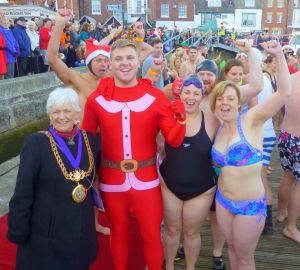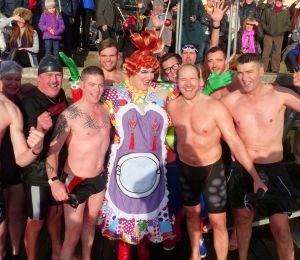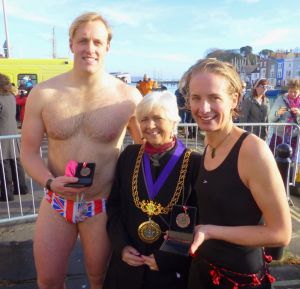 ---
15th December 2014
Woolmer Forest Lions Christmas Bags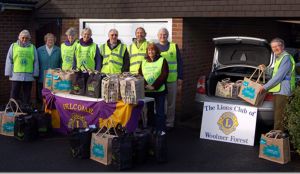 The 'Christmas Bags' event was a trial activity initiated by Woolmer Forest Lions Club.
Members distributed printed bags throughout their locality requesting donations to Christmas parcels for deserving families. Local Supermarkets Tesco, Sainsbury's and Waitrose supplied enough canvas bags to contain the donations.
The foodstuffs were gathered and checked and were augmented where necessary from Woolmer Forest Lions funds. With support from the Bordon and Grayshott communities 64 families in need were provided with well stocked bags by the Lions in time for Christmas.
---
3rd December 2014
Fleet Lions Christmas Concert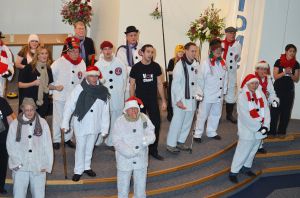 Fleet Lions Club treated more than 300 senior citizens to a lively evening of songs during its annual Christmas concert at Church on the Heath on 3rd December.
The Lions provided free transport for many of the guests otherwise unable to get to the concert. The evening started with the delightful children from The Grey House School, Hartney Wintney, wowing the audience with a selection of festive songs. Next up was the friendly and warm VoxChoir. The choir focuses on health and well-being through music and expression. The penultimate act was the Elvetham Community Choir, a friendly group of around 40 singers who perform regularly at local events. The final act was Fleet Lions dressed as snowmen ready to accompany Father Christmas around Fleet as part of the Lions annual Christmas collection.
Event organiser Graham Drayton said "Every year we aim to give as much as possible back to the local community we serve and our Christmas concert is our way of helping older residents have an enjoyable and fun-filled Christmas."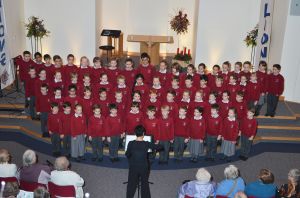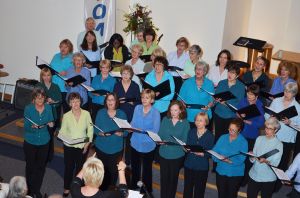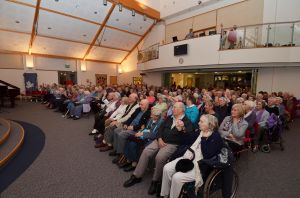 ---
30th November 2014
Henley Lions Christmas Grotto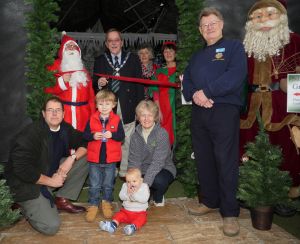 Santa's Grotto was officially opened at Toad Hall Garden Centre in Henley on Thames by the Mayor, Councillor Martin Akehurst on November 30th.
The picture shows, back row, Lion Santa, the Councillor Martine Akehurst Mayor ,the Mayoress Mrs Glynnis Akehurst, Lion Elf Lynda Mortimer, Lion John Moore, front row Garden centre Manager Martyn Sheldrake with first in the queue Thomas (3) and Joseph (7 months) with Grotto Constructor Designer Lynn Burgess of Toad Hall.
Families have so far come from as far away as Oxford and Bourton to enjoy this wonderful setting and things seem to be heading for a bumper event this year. The main beneficiary will be Helen and Douglas House children and young peoples Hospice in Oxford.
Picture courtesy of 'The Henley Standard'.

---
28th November 2014
Basingstoke's Big Band Bash raises £1,000 for MS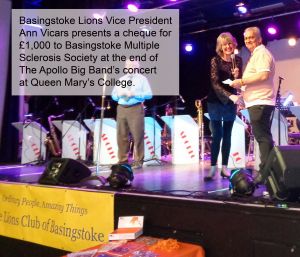 Basingstoke Lions Club hosted The Apollo Big Band's Concert in aid of Basingstoke Multiple Sclerosis Society at Queen Mary's College at the end of November. The evening, comprised of lively renditions of music by Michael Buble, Cole Porter and Glenn Miller together with more romantic numbers such as 'Son of a preacher man', 'The very thought of you' and 'Love for sale'.
Basingstoke Lions Vice President Ann Vicars said "It is a real tribute to the growing and very much deserved popularity of this band that more tickets were sold this time than the last event, 2 years ago".
At the end of the evening Ann presented a cheque for £1,000 to Kevin O'Donnell, representative of the Basingstoke Multiple Sclerosis Society,
---
19th October 2014
Guiding Lions Appointed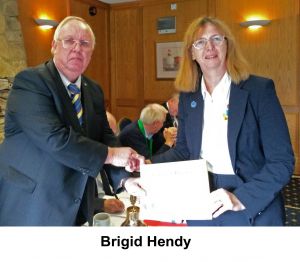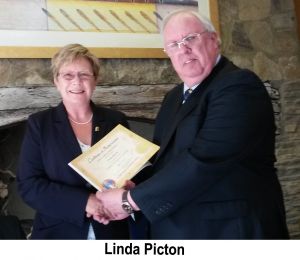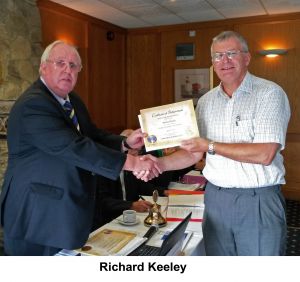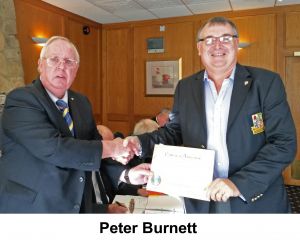 Following a weekend training event earlier in the year, District Governor Mike Hendy awarded certificates of appreciation to 7 new 'Certified Guiding Lions' at the recent Cabinet meeting in Alton. As members of the Club Development Committee they have been asked to help strengthen membership of Lions Clubs throughout District 105D. This help comprises of assisting with the formation of new clubs as well as helping Lions Clubs who are struggling with membership numbers.
Using their experience and skills in Lionism these senior Lions will become, trainers, team builders, mentors, listeners, advisers, communicators and friends to clubs throughout the District who need help. These Lions are: Immediate Past District Governor David Merchant, District Treasurer Linda Picton, Lion Brigid Hendy, Lion Pauline McCreanor, Lion Peter Burnett, Lion Jo Hamblin and Lion Richard Keeley.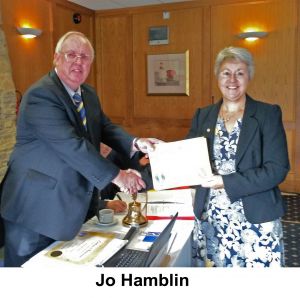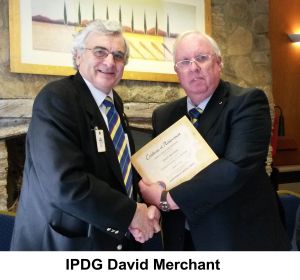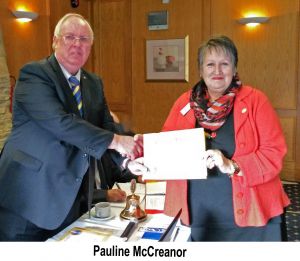 ---
23rd August 2014
Goodwood Family Fun Weekend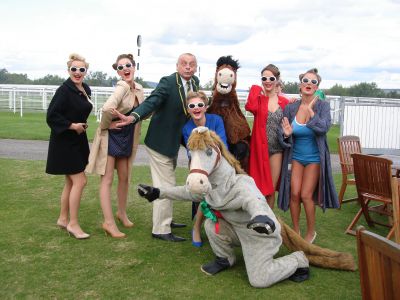 Although not so many race-goers as last year, over 250 Lions, families and friends from Districts A, D and SE had a great day at Goodwood Races.
This is an event where we are able to relax and enjoy ourselves and not be worried by being the organisers!
The event has so much to offer for all ages.
Yes it is horse racing (and you just might find a winner... Eric found 4!!!).
There was a band playing 1960's music.
Some sat in deckchairs on a make-believe beach.
We saw bathing beauties and watched a cricket match without a ball!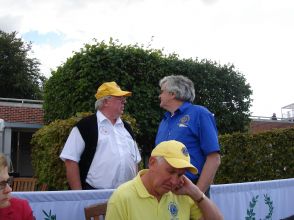 But best of all, those with a young family could enjoy a play area with a Carousel, an old fashioned
Helter Skelter and Big Wheel.
All included in your ticket price (under 18's are FREE).
AND this year we had sunshine!
Why not join us next year?
PDG Pat Nixon
---
21st August 2014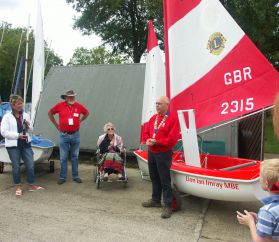 Fair winds for the Lion Ian Imray MBE
Sailability's new boat at Frensham Pond has been named in honour of a dear departed Fleet Lion, Past District Governor Lion Ian Imray MBE.
Members of the Imray family, led by Ian's widow Joy, gathered at Frensham Pond, Surrey to launch the new sailing dingy named Lion Ian Imray MBE. The Hansa 303 was bought with funds raised by Fleet Lions and will be used by disabled people who wish to sail.
Sailability's Chair, Kate Richardson opened the ceremony and thanked Fleet Lions for their generous donation and went on to explain Sailability's aims. "Through the Royal Yachting Association's Sailability, over 40,000 young people and adults with disabilities are introduced to sailing each year and many go on to sail on a regular basis. Sailing is one of the few sports in which able-bodied and disabled sailors can participate on equal terms."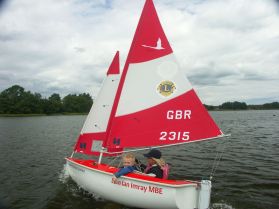 Fleet's 2013-14 President Lion Julian Behmber was instrumental in bringing this project to fruition and joined this year's Fleet President Lion Paul Doughty in paying tribute to PDG Lion Ian Imray MBE. Paul explained that PDG Ian had been a keen sailor in Zimbabwe where he and Joy and their family had lived until 2006.
Joy blessed the boat with a bottle of bubbly and it was then launched to much applause. Joy was especially delighted that her 7 year old Great Grandson Evan was the first to sail her thanks to Bridget one of Sailability's instructors.
Many thanks to Sailability's Tony Machen for making this video.
For more information see the RYA Sailability website.
---
August 2014
The sky's the limit for the 2nd Vice District Governor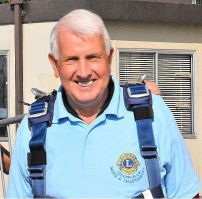 2nd Vice District Governor David Taylor carried out an exhilarating fundraising activity for Lions in August. He carried out a sponsored skydive from 13,000ft during the Joint Services Skydiving Championships at Netheravon with the Army Parachute Association.

Strapped 'in tandem' with Nathan, a team leader in the Red Devils, the Army Parachute Display Team, David and his fellow skydivers climbed through the crystal blue sky over the Wiltshire countryside in the iconic Red Devils aircraft as he prepared to achieve a life long ambition.
David takes up the story: "A short time before jumping and we were shuffling down towards the exit door. Swing legs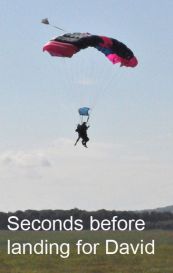 out, a tap on the shoulder and I was looking down at the earth 13,000 feet away.
I cannot describe the feeling of the first 2 seconds! Two taps and adopt the arms out position for stability. Every emotion and adrenaline rush - you have to experience it, it cannot be adequately described.
The 40 seconds free-fall was simply exhilarating, absolutely brilliant. Where did the time go? Suddenly another tap, grab hold of the shoulder straps and the parachute is deployed.
From sheer exhilaration to 4 minutes of absolute ecstasy as we slowly descended around and down towards the airfield. I even got to pull the control lines myself. Feet up for the last 20 seconds and a smooth landing on our backsides.
Lots of laughter, high fives and then the question from Nathan: "Well, would you do it again?" You are joking! How soon can we go up again? It was simply brilliant.
My thanks to those who sponsored me - over £500 for our Lions Charity Fund".
Congratulations David, another one to add to the 'bucket list'.
---
July 2014
Lions are set loose at the New Forest Show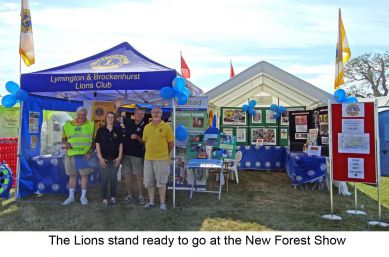 16 Lions Clubs from across the South Coast of England pooled their time, talents and resources to display the important work of Lions Clubs International at this year's New Forest & Hampshire County Show in Brockenhurst on 28th, 29th and 30th July 2014. Whilst Roary the Lion entertained the children in soaring Jungle temperatures, 24 local club volunteers displayed what Lions were doing locally, nationally and internationally for their respective communities.
District Governor, Lion Mike Hendy was quick to congratulate all those involved with the project for their enthusiasm to promote the work of Lions in our area and encourage people to find out more about what their local club is doing. Whilst the majority of the 100,000 show visitors were from Hampshire or Dorset, some interest in the stand was received from holidaymakers from Lancashire, Isle of Wight, Middlesex and Wales.
On display was a working model of a portable dentist chair and
the utensils being used by Dentaid in their projects overseas improving the oral health of people in developing nations. Lions have actively supported Dentaid in their projects since 2001 by encouraging local dentists to donate dental equipment for refurbishment and recycling for use abroad. Whilst not many show visitors took our invitation to have a quick check-up seriously, they were able to see the Lions Water Filtration Unit in action, which before their very eyes turned dirty water into clean. The concept is very simple and of vital importance to areas of the world in desperate need of a quick and clean supply of water. Many such units were dispatched to the Philippines in 2013 when disaster struck in the form of Typhoon Haiyan, alongside in excess of $2 million US Dollars [£1.3m] in grant aid from the Lions Clubs International Foundation. The Lions stand also exhibited details of Message in a Bottle, the Lions Eye Healthcare Programme and a wide range of projects being undertaken locally with schools in and around the New Forest. The Lions also demonstrated their close working partnerships with foodbanks and organisations that support the elderly and vulnerable in our society.
These are just a few of the national and international initiatives run by Lions Clubs throughout the country and worldwide. If you would like to find out how the Lions Club is working in your community click here to find your local Lions Club.
Lion Stephen Sherring.
---
June 2014
Lions Funfest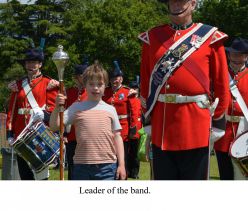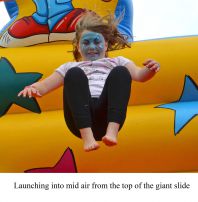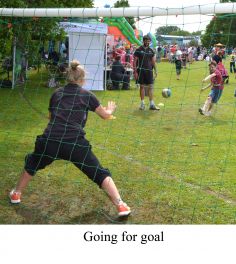 Eight Lions Clubs from across the Rushmoor and Hart areas of north east Hampshire hosted a very special day out for disabled people and their families at the end of June. The Lions Clubs of Aldershot, Farnborough, Fleet, Hart, Hook & Odiham, Loddon Valley, Sirius and Yateley & District joined forces to organise the annual Funfest - a festival of fun activities designed for people of all ages and abilities. Included in these activities were model train rides, donkey rides, roundabouts, bungee bouncing, face painting, inflatable slides, skittles games and a coconut shy. Displays were also staged by the First Cinqport Corps of Drums, a group of belly dancers and an Elvis tribute act. At the end of each display the Funfest participants joined in leading the band, dancing and singing.
Click here for a full gallery of pictures.
Lion Richard Keeley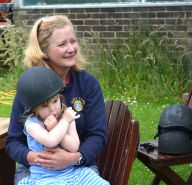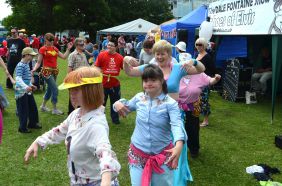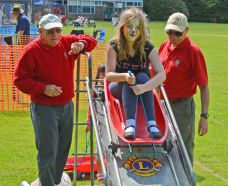 ---
March 2014
The 49th Annual Convention of District 105D of was held at the Holiday Inn, Winchester on the 28th - 30th March 2014. See a report by our District PRO, Richard Keeley More...
Archives